Creating your website with Bullet is simple and will take no more than 5 min of your time. The only pre-requisite to building your website using Bullet is to have a publicly shared Notion URL.
You can either duplicate one of our templates or use your existing notion page.
1. Get the Notion public URL.
Open the share menu of your notion page.
Select the "Publish" option.
Click on the "Publish to web" button.
Now, copy the link using the "copy web link" button.
2. Create a new site in Bullet
Sign up and create your account in Bullet if you haven't already. Now create a new site in the bullet dashboard and fill in the necessary details.
Name of the site
Sub-domain name to create a <subdomain>.bullet.site website. You can connect your own domain at a later stage.
Public Notion URL that you copied in the previous step.
Then click on the "Create Site" Button.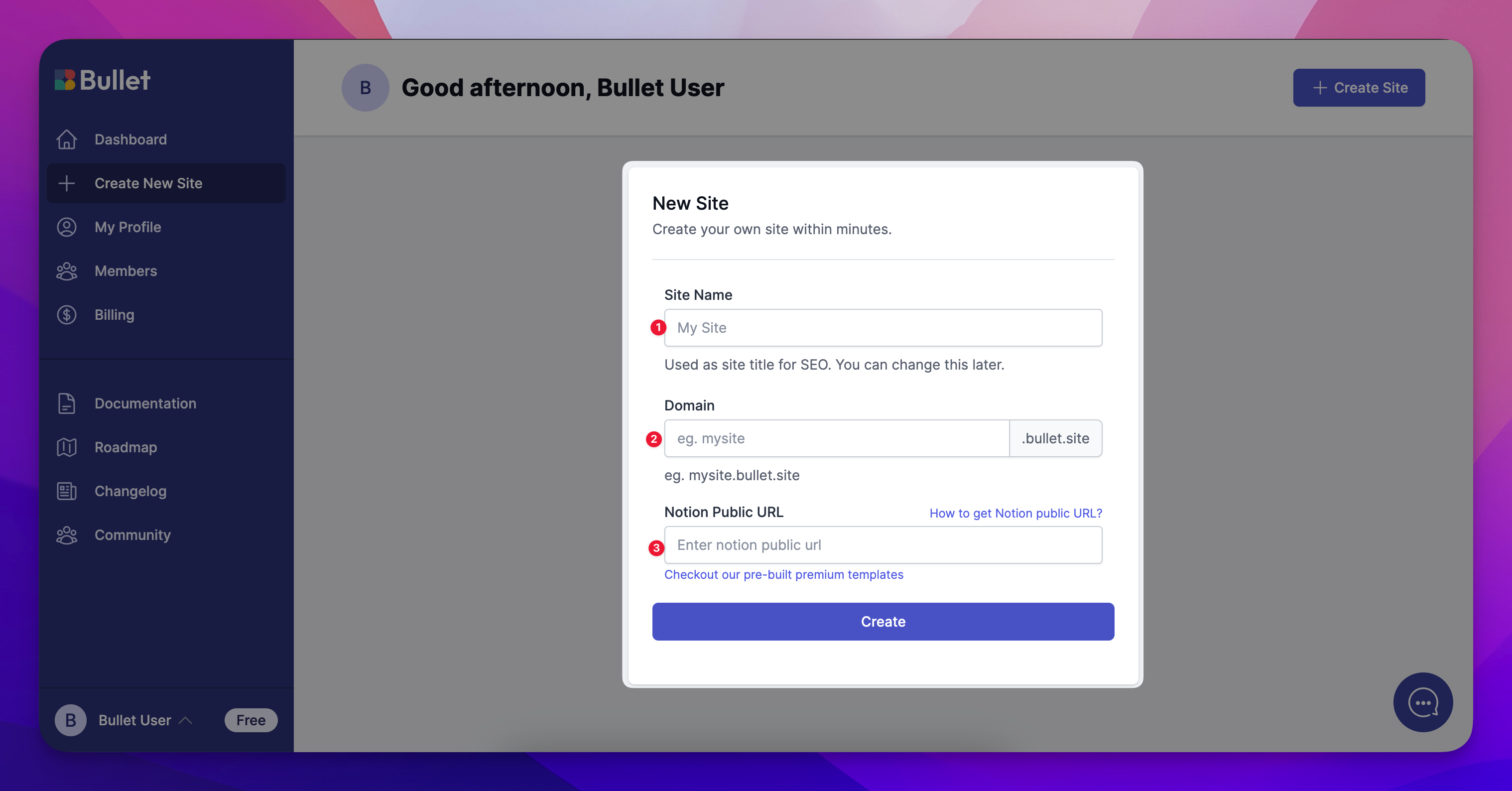 3. Publish
Check the live preview of your site and Hit Publish to see your site go live.
(It might take anywhere between 30 seconds to 3 minutes to see your site live)