Just like other Bullet templates, the blog plugin comes with a set of pre-optimized information which you can fill and publish very easily.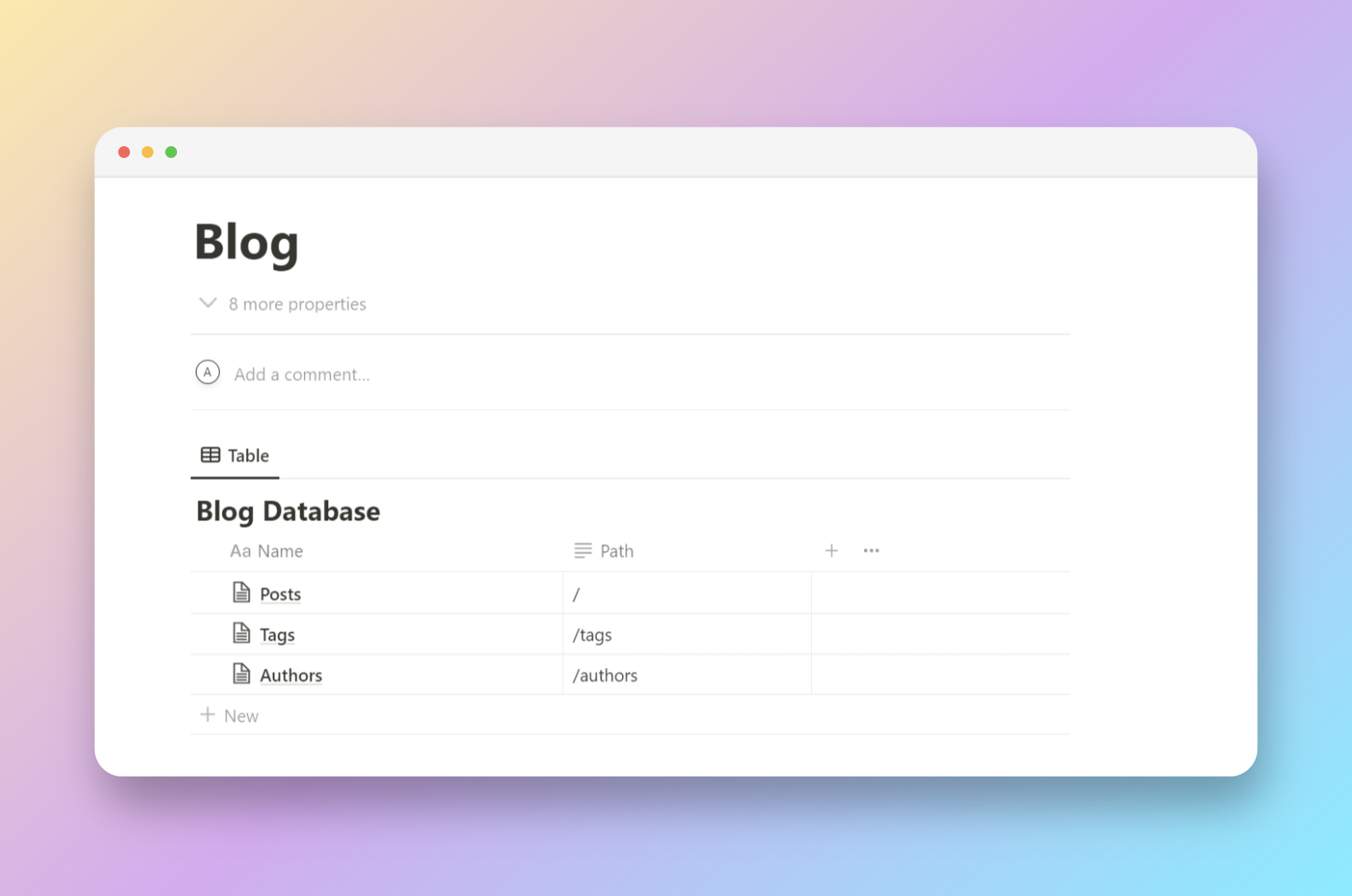 A bullet blog in Notion has three sub-categories:
Posts: It contains the Post database within which you can start writing your blogs.
Tags: These are the tags you want your blogs to be categorized as, ex. software updates, guides etc.
Authors: This is a database of all your authors with their names, websites and social media links.
With the posts, you can fill in the regular metadata such as description, meta title, choose the author from your database etc.
For thumbnail image on your blog website, can add the image as your page cover with Notion database. You can even choose a cover from Unsplash directly.