You can customize your Navbar with URLs, pages and social media icons.
Navbar customization
After creating your site, click Navbar from the Bullet's sidebar :
Navbar Settings:
Default leaves an empty header navbar. Choose Custom from the Type dropdown to customize it.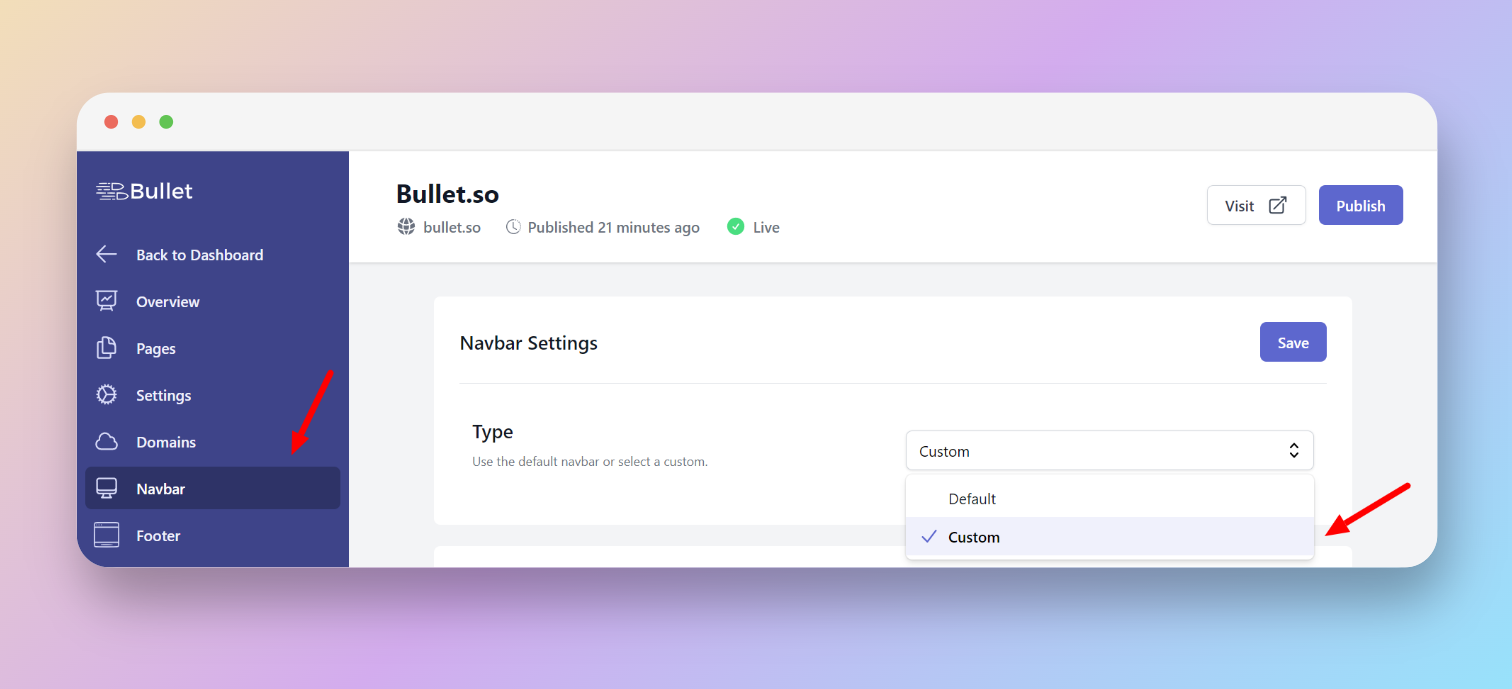 You can link an URL, Subpage or even a Dropdown to your Navbar
You can add the elements as simple links or CTA blocks
Brand:
These elements helps customize the branding for your website: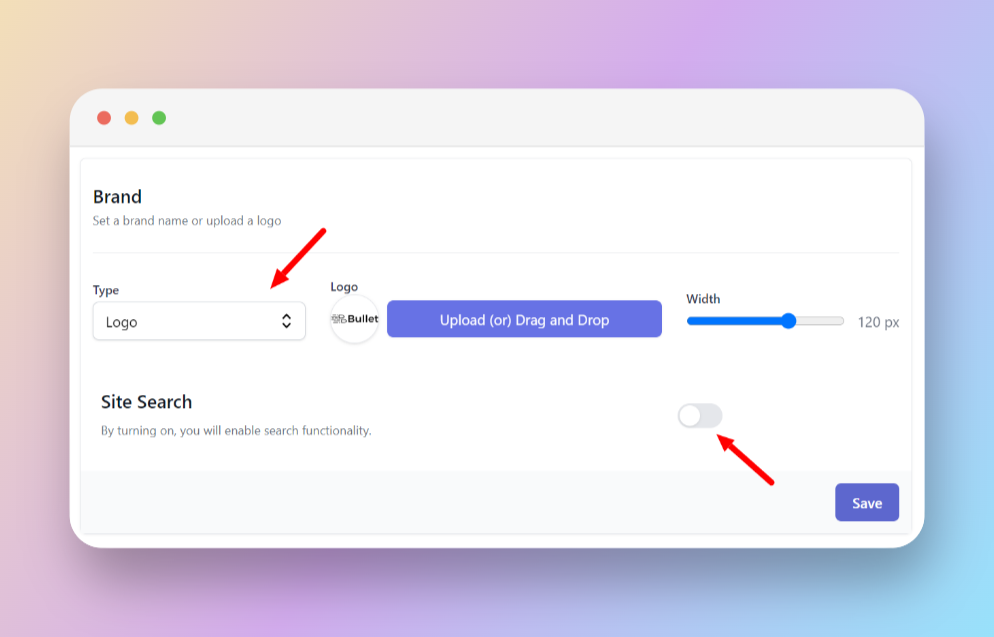 Logo/ Favicon: You can add any text or image to place your logo in the top left of your page. You can adjust the width of this logo from the meter on the right.
Site Search: You can enable a site search functionality for your entire website by toggling the "Site search" option as shown. This will allow users to easily search any page from your site with keywords.
Links:
You can add links to other pages, URLs etc from a simple dropdown under this column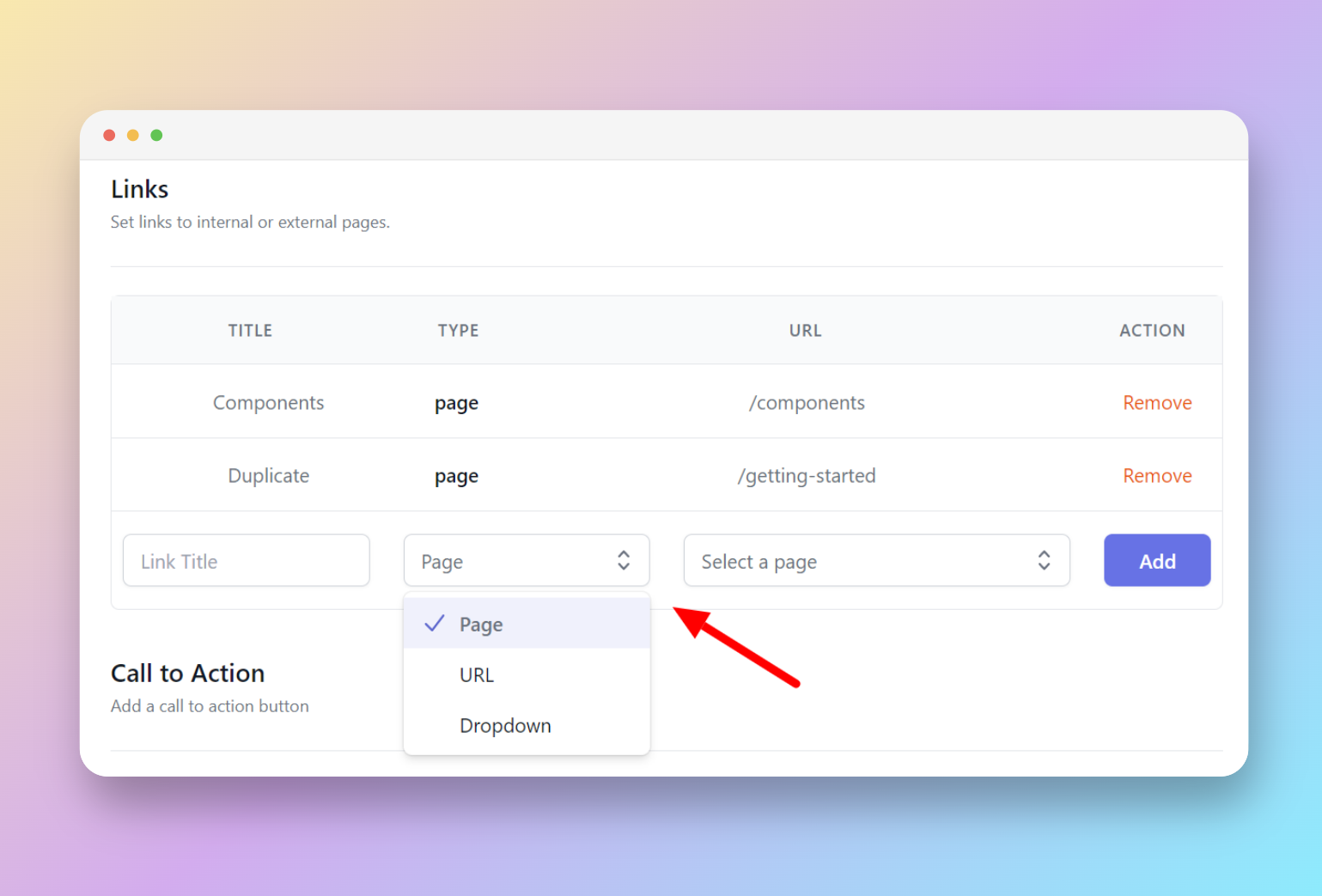 Title: Type the name the way you'd like to show on the Nabvar.
Type: Use can choose a page from your website's Notion database or URL from any published page or even a dropdown to add multiple pages under a single category, say. Use case pages
URL: You can choose a particular published page from your Notion database from the dropdown or paste an URl you want to link to the Title text.
Action: You can hit " Add" after completion of the above details. You can also remove any link from your Navbar.
Call-to-Action
Similar to Links, you can add CTAs to your Navbar which are more prominent and button-like compared to the normal links.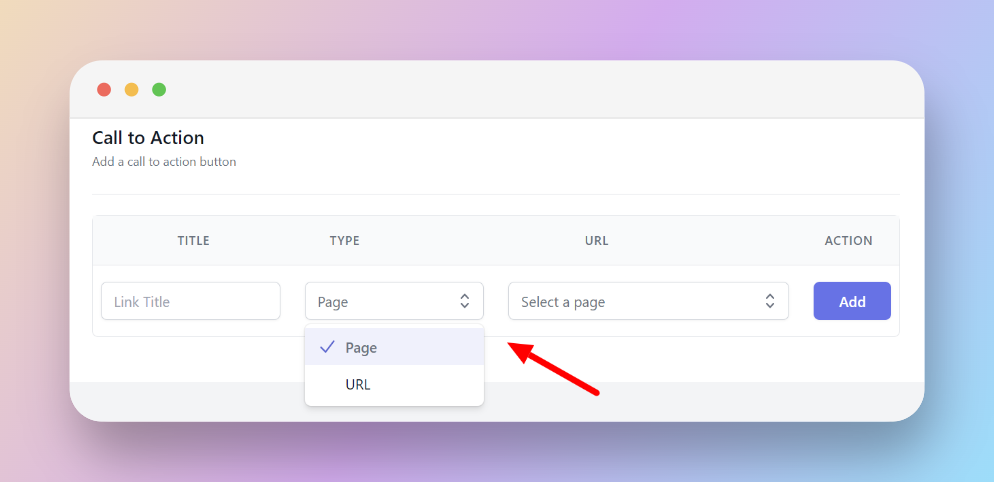 You can use this for your primary goal, eg. signup. by simply typing the Title you'd like to show, linking it to the existing page or URL and clicking "Add"
Don't forget to hit "Save" after every changes and then "Publish" to see results on your live webpage.