Footer customization
After creating your site, click Footer from the Bullet's sidebar:
Footer Settings:
Choose Simple from the Type dropdown for Footer customization.
Links:
You can link an URL or a subpage as links in your Footer section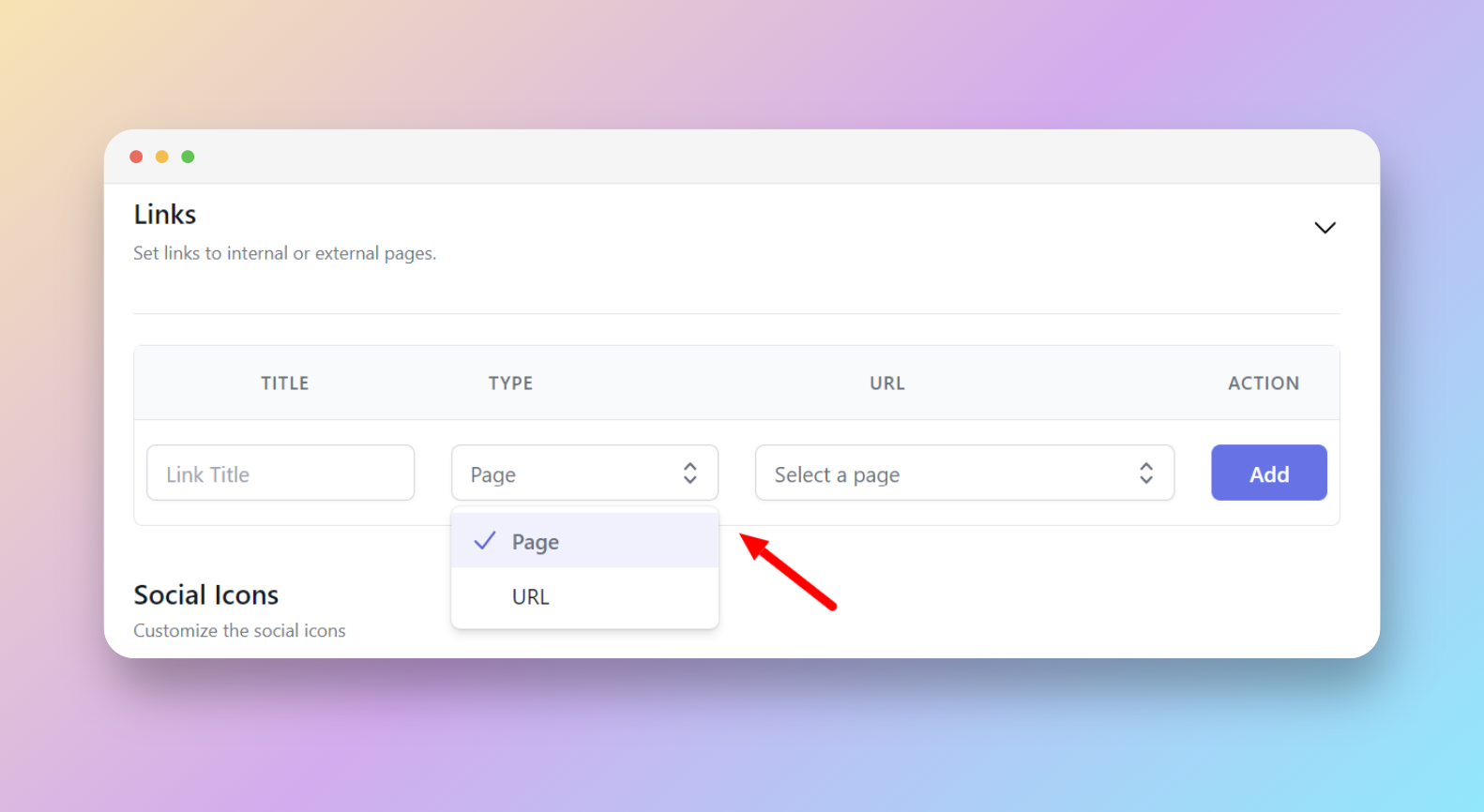 Title: Type the text that you would like to display in the footer
Type: You can choose page if you're going to link it to an existing page from your Notion or choose URL to link it to an external URL
URL: If chosen page, you can choose a page from the dropdown. Paste the URL if you want to link an URL.
Hit "Add" after each entry.
Social icons
You can add social icons in your footer and welcome your website traffic to different platforms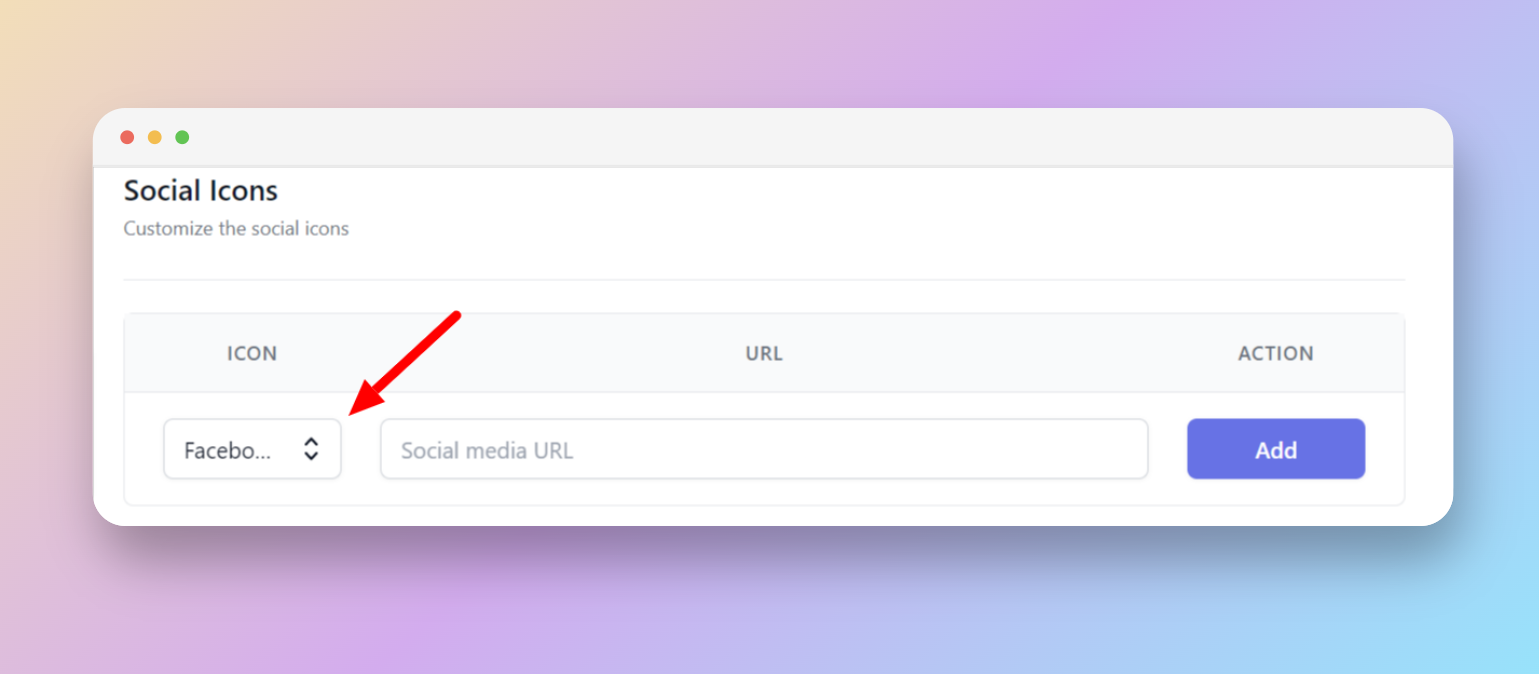 Icon: You can choose your social icon from the available dropdown. Bullet has a variety of social icons ranging from Facebook and Instagram to Behance and Github
URL: Copy/Paste your social URL here and hit add to add them to your footer
You can add as many social icons as you want to your Footer
Newsletter/CTA Embed
Why limit your possibilities when you can infinitely expand it?
The last part of the Footer customization comes with a HTML box. You can add anything and everything here right from your essential CTAs, newsletter signups, comment widget for your blog and so on.

Don't forget to hit "Save" near Footer settings after every change and then "Publish" to see results on your live webpage.