Before you read this please check out and understand, Bullet's Blog notion structure using this link.
Creating a blog using our templates

Bullet has a gallery of templates for you to start with. You can duplicate one of these blog templates to get started: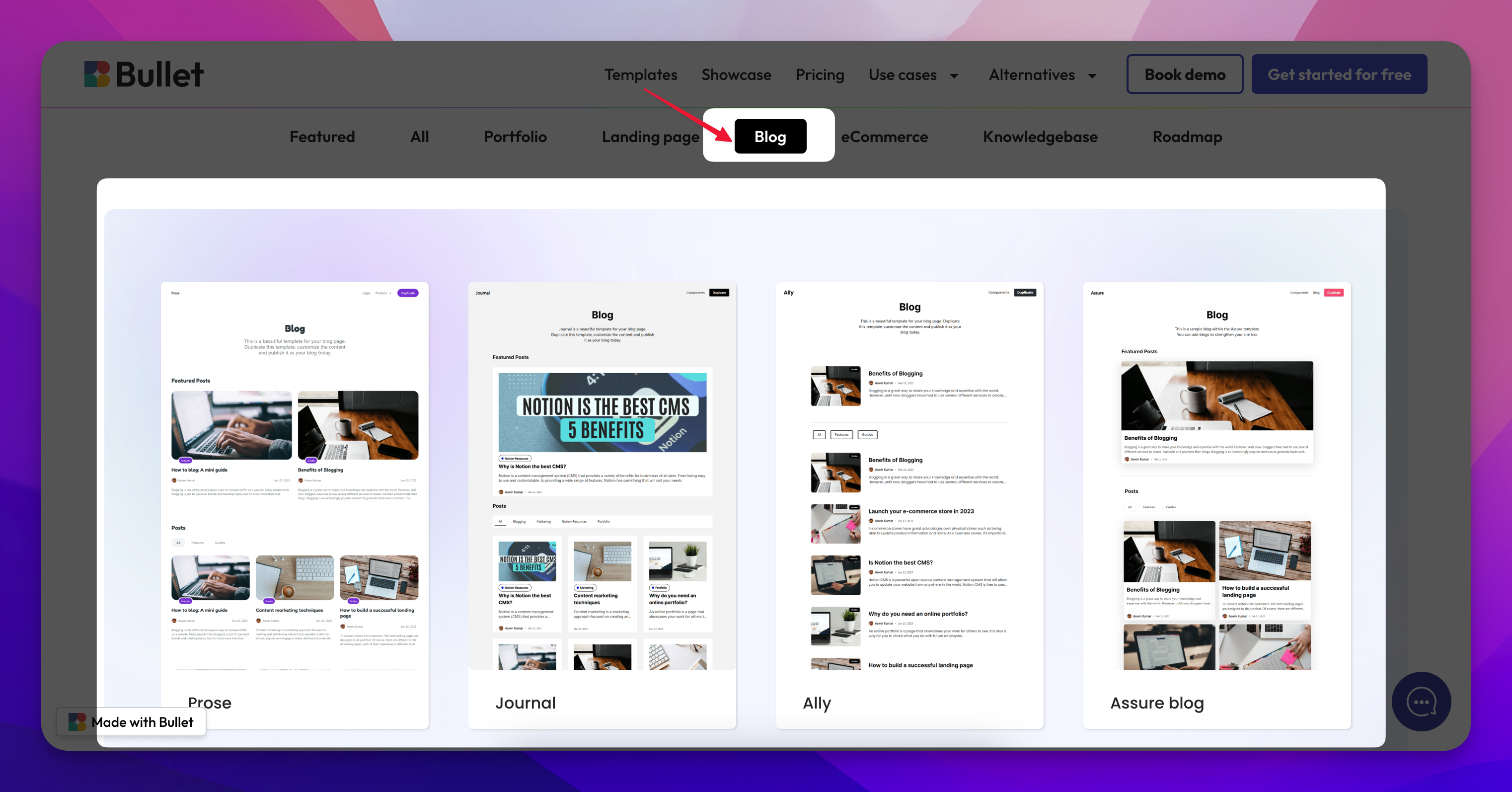 Step-by-step procedure to duplicate a template to your Notion page can be found here.
Adding blog to an existing Bullet website

To add a blog to your existing bullet website, follow the steps below.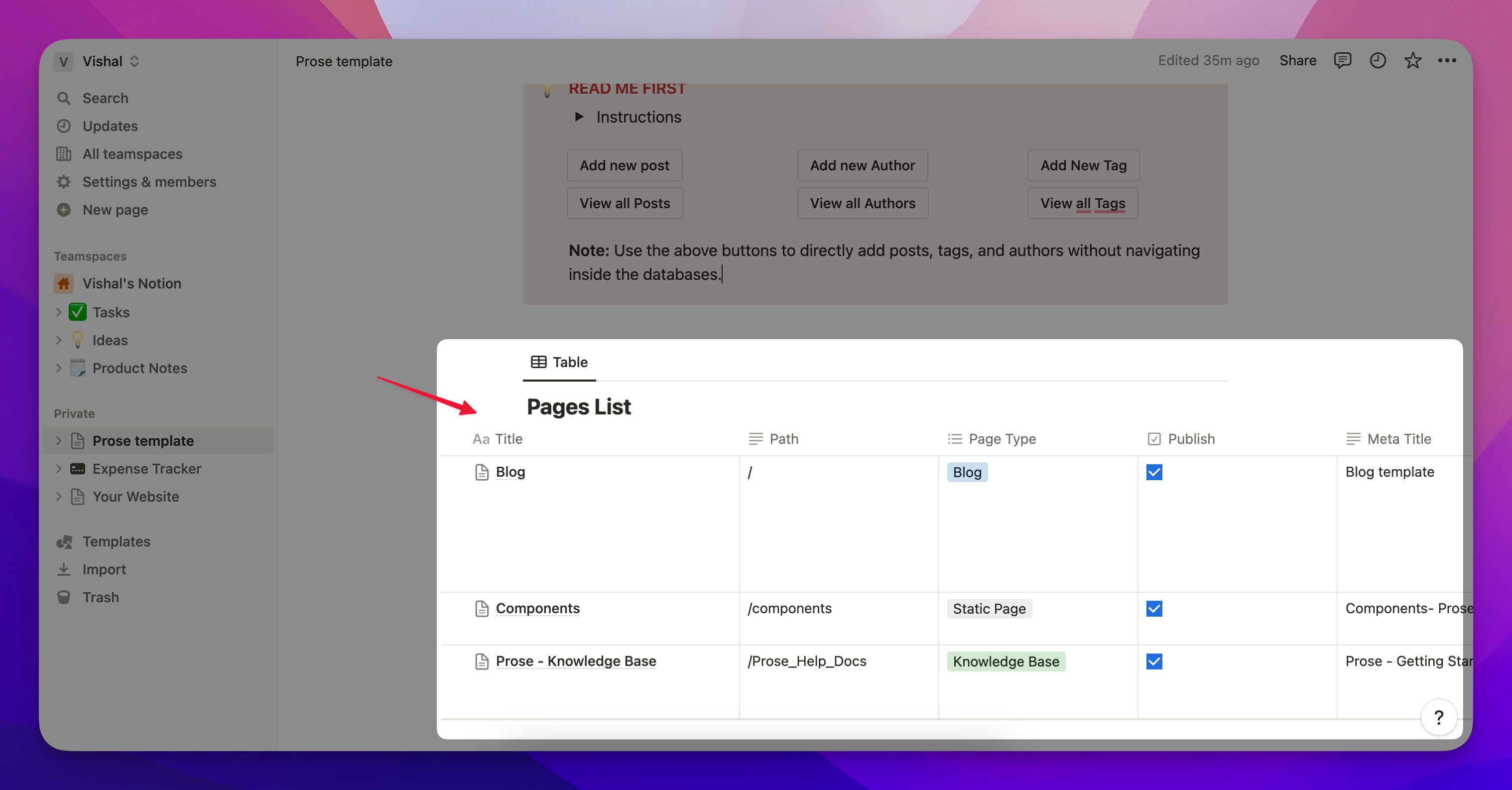 First, create a new page(a new row) in your primary database and set the page type to Blog.
Now, use one of our blog templates as reference to build a similar database structure in your newly created blog page. Check this link.
Update and add all the corresponding details in authors and tags data base.
Next, Go to Bullet's dashboard and Publish your website. Your blog will be published under the URL you've mentioned.